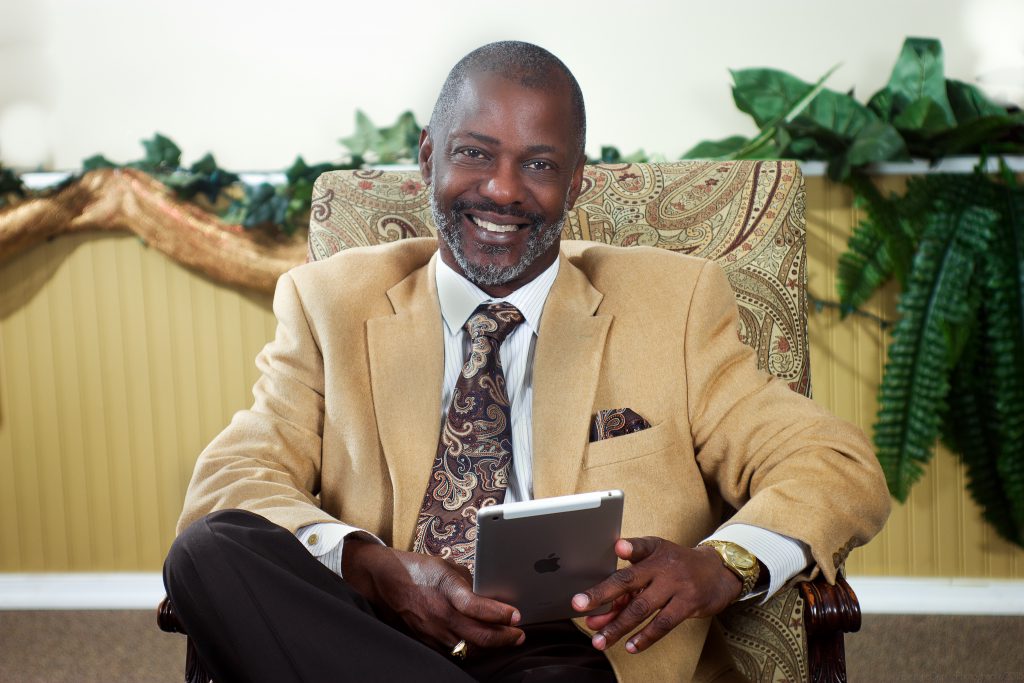 BISHOP DICKIE L. ROBBINS
Bishop Dickie L. Robbins is a dynamic visionary, community leader, public speaker, preacher, teacher, husband, and father. His ministry to the Body of Christ is governed by three directives from the Lord. Isaiah 61:1-4…The Lord has anointed me to open the eyes of the blind, to set the captive free, to preach to the poor, to proclaim the acceptable year of the Lord, and to train them to repair the ruins of many generations. Matthew 28:18-20…the instruction from Jesus to make disciples in all nations and to teach them to observe all things that He has taught us; also, II Peter 3:9…The Lord is not willing that any should perish. His mission is to reach the whole person with the whole gospel, and disciple them until Christ is fully formed in them!
Bishop Robbins is a strong believer in equipping the believer to embrace the truth of who they are in Christ. They are to influence the world around them by having signs and wonders following them. The life of the believer should be such an example, of who Christ is, that those perishing are drawn to Christ by the life they live.
He was born in Mobile, Alabama and moved to Chester, Pennsylvania in 1967. He was educated in the Chester-Upland School District and graduated from Chester High School in June of 1975. Bishop Robbins then left Chester to continue his education at Earlham College in Richmond, Indiana until 1978. He completed additional course work at several colleges while away including Indiana-Purdue University and Saint Francis University, both of Fort Wayne, Indiana. Upon returning to Chester in 1985, he continued educating himself in the vocation of God's choice. Beginning at The Center for Urban Theological Studies in Philadelphia and further at Eastern Baptist Theological Seminary. He received a Masters Degree in Christian Ministry from Chesapeake Bible Seminary in Ridgely, Maryland.
His partner in life and ministry is Pastor Tina Robbins, and they have three daughters: Danika Robbins-Summers, Inez Cherry, Donietta Aguilar, and they have ten grandchildren. Along with his wife, Bishop Robbins founded, and is currently the Senior Pastor of Life In Christ Ministries in Chester, Pennsylvania.